The Consortium has been Announced for the $5.4bn Cross River Rail project.
Days after being snubbed for federal funding in this year's budget, the contractors responsible for building the state government's Cross River Rail project have been announced.
Deputy premier Jackie Trad confirmed that the Cimic-led Pulse consortium will deliver the tunnelling works and the development of four new underground stations.
The ASX-listed Cimic, which is currently building the $4.3 billion Westconnex tunnel project, is joined by Cimic Group-owned brands Pacific Partnerships, CPB Contractors and UGL as part of the consortium.
The Spanish-controlled construction giant has also won the contract to deliver the Cross River Rail's rail, integration and systems package as part of the Alliance partnership. Hitachi Rail will deliver the European Train Control System.
The shortlist to build Queensland's largest infrastructure project was announced in February 2018.
Tunnelling could begin as early as next year, while contractors are expected to establish a site presence from late 2019.
Queensland will fully fund the $5.4 billion infrastructure project.
Minister for transport and main roads Mark Bailey said that federal funding for Queensland infrastructure had "gone backwards" under successive Coalition governments.
Premier Annastacia Palaszczuk said the Cross River Rail would generate 7,700 jobs including 450 apprenticeships.
"As a result of this historic investment, hundreds of new job opportunities will be delivered, for a once-in-a-lifetime opportunity to work on a project that will fundamentally change our region."
Federal opposition leader Bill Shorten has promised $2.24 billion in funding for the Cross River Rail should Labor win the election.
The Cross River Rail is expected to be up and running by 2024.
Brisbane commercial real estate continues its upward path with the Brisbane Office Market Sales Surging 60pc in 2018
Queensland's growing economy and more than $44 billion of public and private sector infrastructure projects have attracted ongoing investment into its capital city office market, with the volume of office transactions above $5 million in Brisbane's CBD reaching the highest level in 10 years.
Reports indicate that around $2.35 billion in office sales took place in 2018, a jump of 60 per cent, compared to $1.47 billion in 2017.
A major source of capital was seen in cross border investment from offshore, including Canada, United Kingdom, United States, Singapore and Germany, increasing to $1.77 billion last year from $891 million in 2017.
Increased interest from offshore and domestic institutional investors in 2019 is expected to continue according to agents.
"Constrained supply of new developments is expected to continue in 2019 on the back of low risk appetite from Australian developers holding back the construction of new developments until pre-commitments are confirmed," Colliers repoted.
This is positive news from an investor perspective.
Prime grade vacancy in Brisbane CBD at the end of 2018 was at 10 per cent, while secondary grade vacancy sat at 16.9 per cent.
Deloitte Access Economics forecasts Brisbane CBD's white-collar employment market to gradually grow at an average of 2,820 persons per year across the next seven years to 2025.
And with overall vacancy rate sitting at a five-year low, Colliers International research manager Karina Salas expects increased leasing activity and tighter vacancy in the coming years due to growing white-collar employment in the CBD.
"With no new supply of premium assets available until 2022 and about 17,400sq m of new leases of vacant premium office relocating in 2019, we are forecasting a reduction in vacancy rates from the current 10.4 per cent down to levels below six per cent by 2020."
Mirvac's $800 million development at 80 Ann Street is set for completion in 2022 . Salas says this is also the only premium building under construction, with about 70 per cent of its net lettable area already committed to Suncorp in what was described as the biggest leasing deal in a decade.
Brisbane CBD saw a total of 46,931sq m in net absorption last year and a total of 102,120sq m over the past three years averaging 34,040sqm per annum for this period.
The Brisbane CBD also recorded a total of 139,613sq m in withdrawals and a total of 209,290sq m in new supply indicating a total supply of 69,677sq m across the past three years.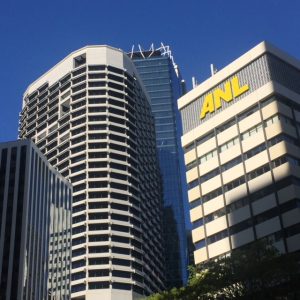 South East Queensland, and in particular, the City of Brisbane, continues its development.
Local, state and federal governments are working together to make Brisbane the most liveable city in Australia.
This will increase development opportunities for commercial real estate in Brisbane.
South-east Queensland could be green-lit for the biggest "city deal" in Australia, with a $58 billion proposal to guide its growth, and the prime minister announcing his support for the major plan.
With a focus on supporting diverse sectors within the region including housing and planning, tourism, manufacturing and education, the SEQ City Deal could also pave the way for government-owned land to be opened for development.
Queensland deputy premier Jackie Trad this week released Transforming SEQ, which highlights 35 "opportunities" that could be considered as part of the future City Deal, including six "game changers" for the region.
"Modelling by KPMG has shown a SEQ City Deal could stimulate an increase of up to $58 billion in our economy by improving the productivity and competitiveness of the region," Trad said.
Related: Council Votes to Ban Apartments in Brisbane's Suburbs
THE SIX "GAME CHANGERS" FOR THE REGION:
1
Build on Cross River Rail and Brisbane Metro to move SEQ towards a 45-minute region by delivering the next wave of Rail and Metro projects to connect key activity and growth centres.
2
Supercharge an SEQ Trade and Enterprise Spine between the Toowoomba Trade Gateway and the Australia TradeCoast by connecting Inland Rail to the Port of Brisbane.
3
Ignite Innovation Precincts to deliver more high-value, knowledge-intensive jobs through enabling-infrastructure and a culture of innovation and entrepreneurship.
4
Establish SEQ as Australia's leading Smart Digital Region by leveraging the new International Broadband Submarine Cable to deliver a Digital Trade Hub and taking a region-wide approach to data and digital connectivity.
5
Deliver better recreational spaces and landscapes for our growing region, including through a new tripartite Liveability Fund to co-invest in critical blue and green infrastructure.
6
Deliver greater coordination and collaboration between federal, state and local governments, including a new tripartite Regional Coordination Board to support strategic governance for the region.
Prime minister Scott Morrison will be meeting with the SEQ Mayors and Queensland government to discuss the proposal this week. 
The City Deal, which involves all three levels of government — council, state and federal — would see government working on priorities to drive the SEQ economy.
Under a City Deal plan, all three levels of government sign an agreement to set the priority infrastructure projects and initiatives.
Queensland Deputy Premier Jackie Trad this week released TransformingSEQ, which is the City Deal proposal the state government and its SEQ mayors will discuss in Canberra with the PM.
Integrated land-use planning approach?
Property Council chief executive Ken Morrison described the announcement as "a game-changer for the region.
"Our growing cities and urban regions are the engine rooms of the Australian economy," Morrison said.
"The city deal model brings together all levels of government around the same plan to boost productivity and jobs through targeted investment in city-shaping projects and infrastructure."
Property Council Queensland director Chris Mountford said the council has been collaborating with state government and SEQ councils for nearly six years on the potential for a city deal.
"The State and local governments have also agreed in principle to a more coordinated integrated land-use planning approach,"
"Opening up under-utilised government-owned land for development has also been agreed as a clear opportunity to unlock economic activity, create jobs and build business confidence."
Key 'game changers' propose to build upon the $5.4 billion Cross River Rail and Brisbane Metro.
The region's current 3.5 million population is forecast to increase to 5.3 million within the next 25 years, ultimately requiring an extra 800,000 homes and additional one million jobs.
Focus has been placed on the recently released people mass movement study which identifies the impact of the expected population growth on the region's ability to cope with future transport demand.
Minister for Cities Alan Tudge said he, along with the prime minister, will be meeting with the SEQ Mayors to discuss the Deal.
"We need to cater for this rising population and the SEQ City Deal will be a huge step forward," Tudge said.
South-east Queensland is already home to over two-thirds of the state's population.
The region is home to nearly one in every seven Australians.
The agreement marks the second city deal for Queensland following the policy being first established in Townsville.
More Brisbane Hotel developments coming on stream.
This report is based on an article by DINAH LEWIS BOUCHER in The Urban Developer.
The New $60m Howard Smith Wharves Hotel is reported to be progressing nicely.
Art Series Hotels has officially announced it will open its $60 million flagship hotel at Howard Smith Wharves in March 2019, unveiling new images of the five-star venue.
The SJB designed hotel, which will bring 166-guest rooms to Brisbane, has long been rumored it would call the $100 million Howard Smith Wharves development along Brisbane's River precinct home.
Inspired by and dedicated to Australia's contemporary artists, The Art Series will release further details, including the hotel's namesake artist later this month.
The Arts Series Hotels, which launched in 2009, was privately owned by the Deague family until it was acquired by Mantra, is being developed by the Deague Group under chief executive Will Deague.
Deague described Brisbane as one of Australia's fastest-growing capital cities and that it "continues to remain a major focus for the Group".
This will be the first new property for the Art Series brand, known for original artworks adorning its walls and halls, since being acquired by AccorHotels in May this year.
"The flagship hotel at Howard Smith Wharves is a strong sign of Accor's belief in the much-loved brand and will kick start our plans for future growth across Australia and New Zealand," AccorHotels Pacific Chief Operating Officer Simon McGrath said.
SJB director Tristan Wong said the historically significant location would provide visitors a unique opportunity to understand more about Brisbane's history.
"Howard Smith Wharves was constructed in the 1930s in conjunction with the Story Bridge.
And while the site was originally built as the Brisbane Central Wharves, it was leased by shipping company Howard Smith and Co. from the mid 1930s."
During World War II, a number of air-raid shelters were constructed below the cliff face.
"Today, the remaining wharf buildings provide rare physical evidence of the pre-1940's Port of Brisbane, and the air-raid shelters are some of the most intact group of shelters remaining in Brisbane," Wong said.
Additionally, a $12 million ferry terminal servicing the precinct, jointly funded by Brisbane City Council and the Howard Smith Wharves Consortium, announced last week, is scheduled to open in 2020.
Howard Smith Wharves will stage its opening, with the first stage now open to the public.


Another beautiful day in Brisbane.
The city is bustling and there is plenty of commercial real estate for sale.
Confidence high in Brisbane with the New Westin Brisbane Hotel Opening.
The latest luxury hotel The Westin Brisbane has officially opened, marking the brand's Queensland debut, and bringing in another offering to the city's blossoming hotel market.
The $200 million hotel from the Marriott Group sits within the Woods Bagot-designed 37-storey mixed-use tower on Mary Street in Brisbane's CBD.
The Westin has 299 guest rooms and suites. The Mary Lane tower comprises 184 luxury residential apartments located above the hotel component of the development.
The Westin is a 5-star hotel with a focus on its guests' health and wellbeing.
Woods Bagot's Bronwyn McColl described the hotel's design as sophisticated, evoking a sense of refuge and ritual.
"Being a new building gave us scope early in the design process to marry sustainability with the values of health and wellness."
The hotel has a fitness studio, a spa and regular yoga and Pilates classes. Wellness is a big focus, with the hotel even having a "run concierge" also known as a local running partner.
"Guests will feel the authenticity of a truly local experience," McColl said.
The ground floor lobby flows into the hotel's street-side jazz bar, as McColl says the ground floor hospitality was designed to merge with the street in a greater way than a traditional hotel.
Brisbane City Council's hotel incentives, announced in 2012, offered infrastructure reductions for four and five-star hotel developers.
Subsequently, a wave of hotels hit Brisbane's market in recent years, including the 103-room Ovolo, the 312-room W Brisbane.
The Malouf family opened their long-awaited $100 million The Calile Hotel just last month.
While the 164-room Howard Smith Wharves Art Series Hotel is due to open early next year.
This is greatnewsfor the Brisbane .
Confidence levels are high with several new office towers also under construction.
New report makes Brisbane Australia's Most Liveable Capital City
Brisbane has again proven to be the most affordable and liveable capital city, according to latest research.
PRDnationwide analysed each state to find the most affordable suburbs as part of their capital city Affordable and Liveable Property Guide for the first half of 2018.
To measure a suburb's affordability, PRD considered location (within a 20km radius from the CBD), price growth, rental yields, project development.
Suburbs also had important liveability criteria, being within 5km of amenities like schools, parks, shops and health care facilities, low crime rate, and a lower than average unemployment statistics.
Brisbane had the lowest entry price and highest rental yield compared to Sydney which had the highest entry price yet the lowest rental yield.
Affordable and Liveable Suburbs – Houses
Suburb
Median Price*
Rent Yield
Future Projects*
Brisbane
Algester
$514,500
4.1%
$1.5M
Bracken Ridge
$500,000
4.0%
$2.9M
Geebung
$538,000
3.8%
$3.8M
Sydney
Milperra
$899,000
3.5%
$3.9M
Panania
$1,050,000
3.0%
$1.1M
Jannali
$1,106,000
3.3%
$6.5M
Melbourne
Westmeadows
$595,000
3.4%
$4.9M
Tullamarine
$650,000
3.6%
$4.9M
Gladstone Park
$645,000
3.6%
$3.3M
Affordable and Liveable Suburbs – Units
Suburb
Median Price*
Rent Yield
Future Projects*
Brisbane
Algester
$365,000
5.4%
$1.5M
Northgate
$414,000
4.8%
$5.1M
Parkinson
$401,000
5.4%
$12.0M
Sydney
Dee Why
$800,000
4.0%
$74.3M
North Rocks
$826,000
4.0%
$16.0M
Lane Cove
$845,000
3.8%
$87.3M
Melbourne
Westmeadows
$490,000
3.6%
$4.9M
Pascoe Vale
$565,000
3.7%
$32.9M
St Kilda East
$558,250
4.0%
$5.0M
Brisbane's Algester was the standout suburb for both houses and units with the lowest entry price and highest rental yield.
PRD highlighted Algester for having the best of both affordability and liveability given its low entry prices and proximity to supermarkets, parkland, public schools, a medical centre and the motorway.
Sydney's median house prices experienced a gentle growth of 0.8 per cent, while units softened by -2.4 per cent from 2016 to the first quarter 2018.
In Milperra, south-west of Sydney's CBD, homeowners benefit from nearby shopping centres, schools, golf courses, the Western Sydney University and public transport.
Sydney's unit market is benefiting from increased unit supply with suburbs such as Dee Why becoming highly active, recording 630 sales over the last 15 months and a solid price growth of 10.3 per cent.
In Melbourne, the median house price experienced a 1.3 per cent growth and median unit prices grew by 7.9 per cent from 2016 to the first quarter 2018.
Northwestern suburbs Westmeadows, Tullamarine and Gladstone Park were standouts as the city's most liveable affordable areas for houses.
Westmeadows, Pascoe Vale, and St Kilda East lead in unit affordability and liveability, with low vacancy rates, proximity to transport arterials and public transport access the primary drivers.
"It is no longer realistic to simply report on affordable suburbs, but to include those that have high 'liveable' factors," the report stated.
"Liveability is gaining traction among home buyers and does attract a cost."
"This latest release provides insights into the cost of liveability and how much home buyers need to be prepared to pay to have this requirement met in their purchase."
From Martin North DFA

RBA reveals its cash rate decision for the month
The Reserve Bank has this afternoon made its cash rate call for the month of November, against a backdrop of record rate lows and a softening housing market. 
As widely predicted, the RBA has today left the official cash rate on hold at 1.5 per cent.
Australia's top economists were unanimous in predicting another hold, including ING Direct's Michael Witts, who said there are no triggers in Australia which would require a move.
"There was no discernible change in domestic economic indicators over the past month, ensuring that the RBA will hold the cash rate steady in November," he said.
"A number of global economic developments may yet have an impact on the outlook for the Australian economy. That's said, there is little chance of a change in the official cash rate in the short term, especially given the ongoing soft inflation numbers and the slowdown in the housing market; due to higher interest rates and tighter lending restrictions by the banks," he said.
Others, like Saul Eslake, pointed to patterns in employment which will continue to inform the RBA's decisions.
"Although most recently reported economic growth figures were above trend, and unemployment rate is 5 per cent – the level traditionally regarded as signifying full employment – the above trend growth is unlikely to be sustained in the near-term, the unemployment figure was probably rogue, there is still a lot of spare capacity in the labour market by other measures," Mr Eslake said.
"The RBA itself has started to wonder out loud that unemployment probably needs to be lower for longer than history suggests before wages growth starts to pick up – and, most importantly of all, the latest CPI data show underlying inflation still running below the RBA's target range," he said.
Gavin Roberts, director of QB Commercial said "We expect little impact on the Commercial Real Estate market as fundamentals continued to be strong."